A little bit about the "clown" behind this operation!
---
---
Bobby has been a member of the International Shrine Clown Association (ISCA)of North America since 1983, a member of the
NorthEast Shrine Clown Association (NESCA) and also belong to The Northern Clowns of Cairo Temple, Rutland VT.
Bobby lived in Vermont for many years volunteering with the Shriners before moving back home to Malaysia. He has been actively in the entertainment business since moving back home to Kuala Lumpur in the 90s. He had performed at the Sunway Lagoon in Kuala Lumpur for a few years and some of you who have visited Sunway Lagoon may be familiar with his work there.
Bobby comes from a large family with a brother in KL who occasionally works for him and a sister in the Netherlands, two sisters and his mother in the US. He lives in the KL area with his wife, Angie and their beautiful little girl whom you'll see in some of the photos in the next pages.
If you haven't seen him perform, please check out his itinerary to catch him in the act! Please call him if you have a business party or personal party that you're organizing. Let Bobby and his talented friends bring some joy and laughter into your parties and some smiles on those oh-so-cute faces of your little ones!
Click on the photos below to see a larger version.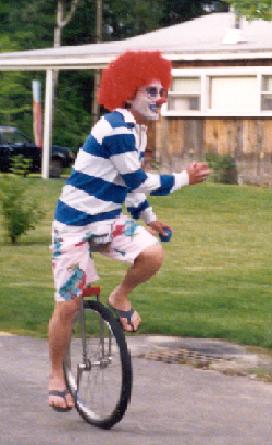 This picture above is of Bobby, taken in the earlier years he spent in the US.
Fire eating has always been a favorite of Bobby's. He has many many years of practice doing this.
HOME